'The sacred act of birthing new life into the world, is one that should be experienced in a space of love, comfort and safety, wherever that may be'
'The sacred act of birthing new life into the world, is one that should be experienced in a space of love, comfort and safety, wherever that may be'
Private Midwifery Care
Our Midwife is a private midwifery service available to women on the Atherton Tablelands. Owned and founded by registered endorsed midwife, Tanya Fleming, Our Midwife is offering low-risk women, continuity of midwifery care for pregnancy,  home-birth and the six week post-natal period.  We offer woman centred; evidence base care aligned with the Nursing and Midwifery Board of Australia (NMBA) midwifery standards for professional practice and follow the safety and quality guidelines for privately practising midwives, set out by the NMBA.
It is well documented in the literature that working in partnership with women in continuity of midwifery care models, leads to improved safety and outcomes for mothers and babies.  Our Midwife offers individualised care focussing on the woman's  view points, expectations, and aspirations.  Care is guided by the woman's right to self determination and choice, whilst encompassing the unique needs of her family, her baby, her significant others and her community.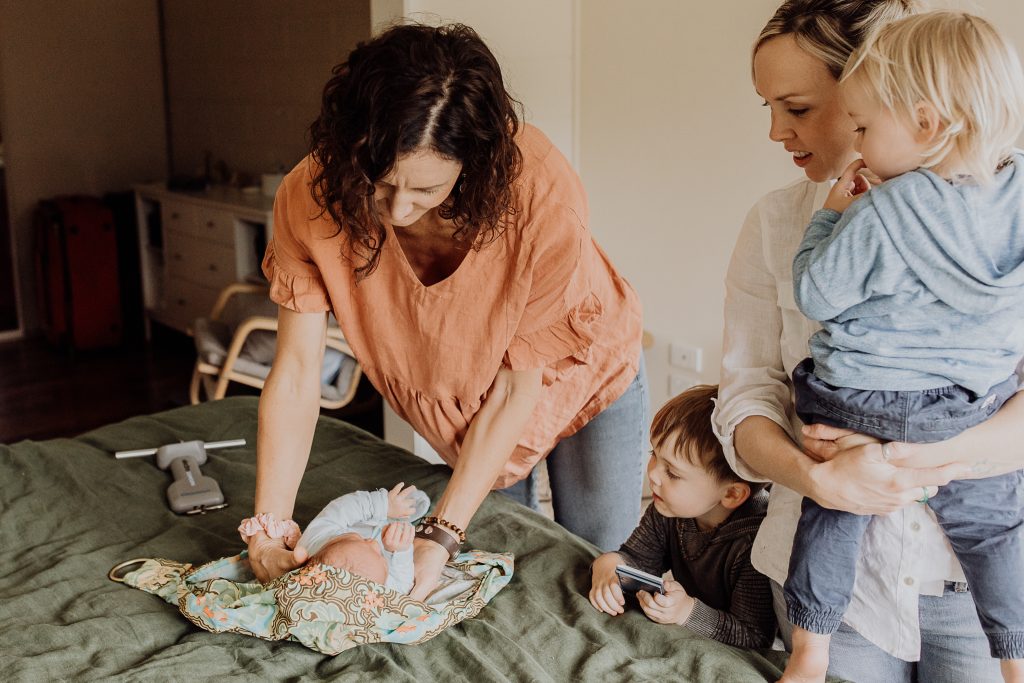 Our Midwife prioritises working collaboratively and synergistically with other midwives & health professionals to provide holistic care for women and their families.  We offer a high standard of safe and collaborative maternity care that is informed by the Australian College of Midwives national guidelines for consultation and referral; integrating care with midwives, medical practitioners and other health professionals as required.
Current share care agreements with the Atherton Hospital and Cairns Hospital provides an established communication pathway for Our Midwife to collaborate with midwifery and medical professionals, to discuss, consult, refer and or transfer care to hospital if required.  Our Midwife works with a collective of other private midwifery providers, to ensure adequate back-up care is available.
Philosophy
We trust, nurture and honour the spirit of pregnancy, birth and motherhood and believe in the strength of women to grow, birth, nourish and nurture new life into this world. Our Midwife believes that birth is a woman's sacred rite of passage to motherhood that holds life-long significance on the health & wellbeing of mothers, babies, families and communities.
Our vision is to be "with woman", providing true midwifery care that supports women throughout the transformational journey of pregnancy, birth & motherhood. Nurturing a relationship built on the foundation of trust, our aim is to partner with women and their families to empower them to lead their childbirth experience. Our Midwife will protect and support the journey of pregnancy and childbirth as a normal life event, driven by our belief and trust in the power of natural birth.
Frequently Asked Questions
What is a Midwife?
A midwife is a qualified health professional registered and/or legally licensed to practice midwifery and use the title 'midwife'; and who demonstrates competency in the practice of midwifery. A midwife is an expert in caring for healthy women and their babies during a normal pregnancy, birth and post-natal experience. Being experts in the realm of normal puts the midwife in the perfect position to identify variations from normal and to consult and refer to other health professionals as required.
Is it legal to have a homebirth?
Yes. It is currently legal in Australian for women to choose to homebirth. Privately practising midwives are required to meet safety and quality guidelines defined by the Nursing and Midwifery Board of Australia. However, there is currently no insurance or medicare rebate available for the homebirth component of private midwifery care.
What will it cost to have a homebirth?
The total cost for full continuity of care, throughout pregnancy, for labour/birth at home and six weeks postnatal care can range from $4000 to $6500.  You will be invoiced throughout the childbearing year. Payment plans can be negotiated.
Will I get a Medicare Rebate?
Medicare rebates apply to private midwifery services received for antenatal and postnatal care only. From the total amount paid, up to approximately $1500 may be refundable.
Can I claim private midwifery care on my private health?
Check with your private health insurance. Some policies do cover you for private midwifery care.