What I Offer
Antenatal Care. Labour & Birth Care at Home or Hospital. Postnatal Care
Care Options
One off consultation preconception, pregnancy or postnatal.
Pregnancy Care only package including seven to ten visits.
Postnatal Care only package: up to six weeks post birth including six to eight visits.
Pregnancy and Postnatal Care Package.
Full Continuity of Care Package – pregnancy, home or hospital birth and six weeks postnatal care.
Antenatal Care
All care takes place in your home at a time that is convenient for you and your family (you can visit me in our clinic if required).
Most appointments will take about an hour and it is encouraged that partners and siblings are included and involved.
Getting to know each other and building a trusting partnership throughout the antenatal period is a key part of your pregnancy care.
Each of your antenatal appointments, will occur monthly and then more frequently in the last trimester.
Monitoring you and your baby's growth and physical wellbeing is the focus of antenatal care together with extensive education and birth and breastfeeding preparation.  We will explore open discussions about your expectations, anxieties, fears, hopes and desires for your birth.
I am able to order the relevant tests and ultrasounds you choose to have during your pregnancy and prescribe midwifery relevant medications if needed.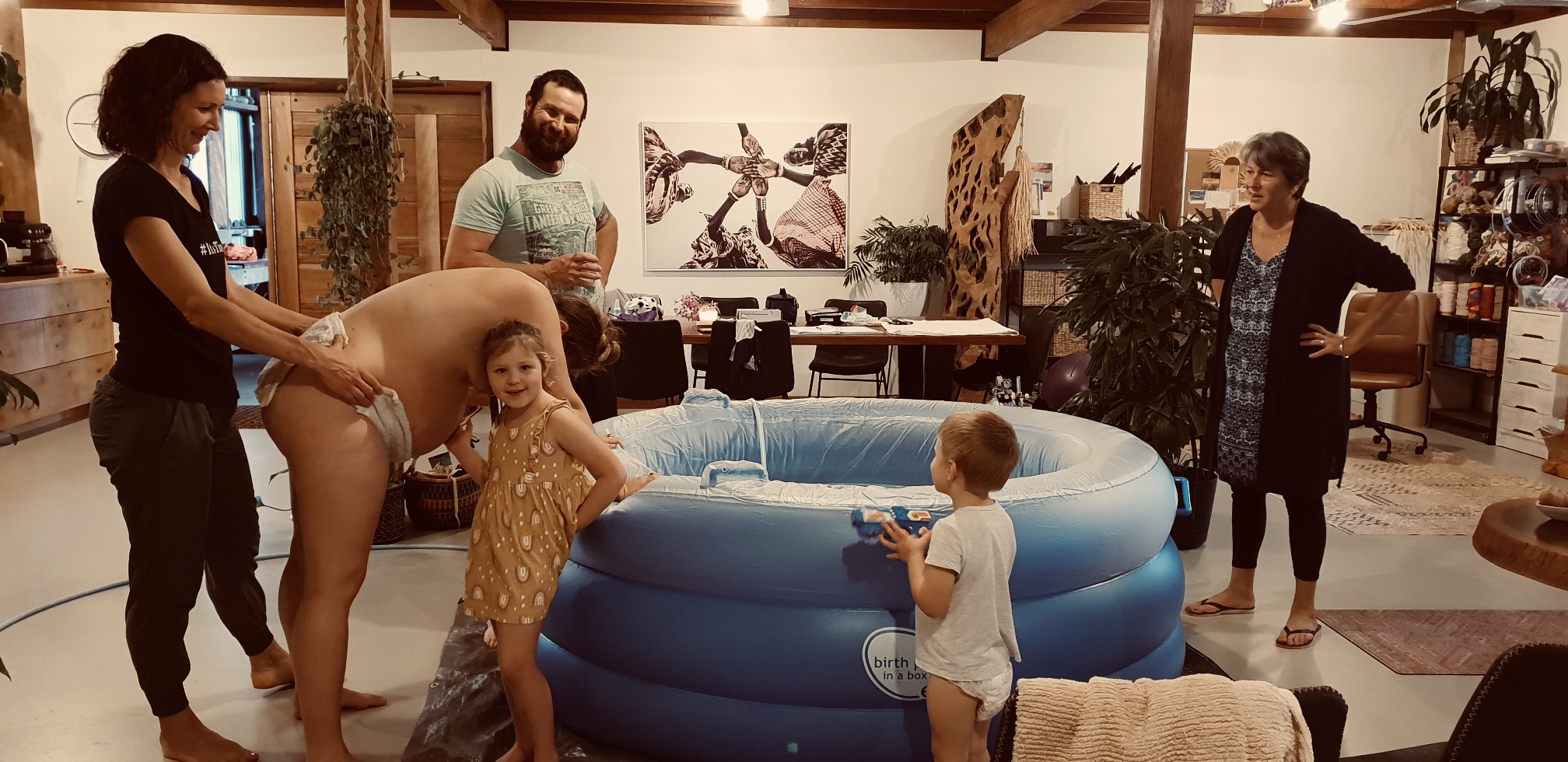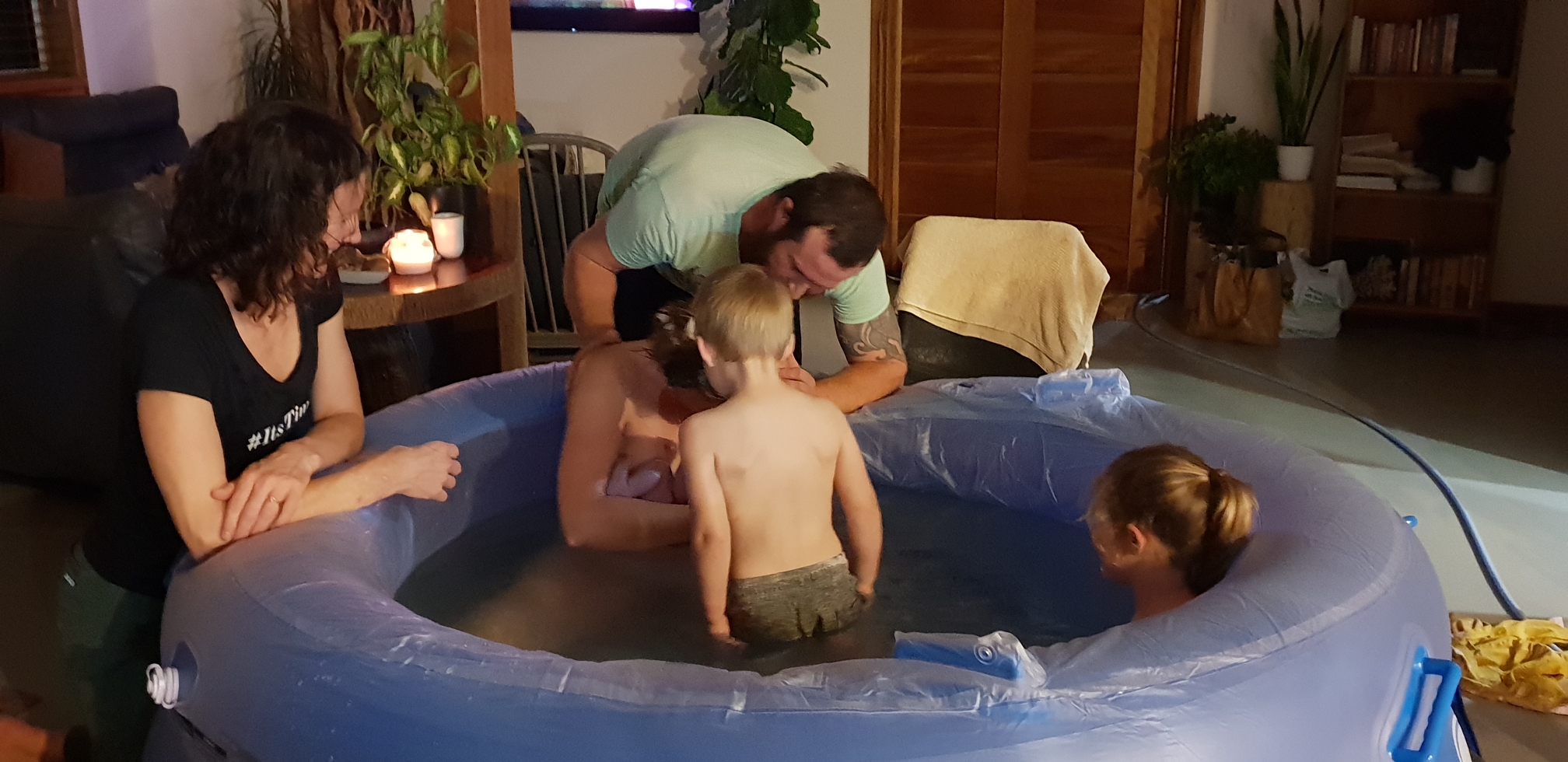 Labour & Birth Care
Most of Our Midwife clients choose to give birth at home, however some may choose to give birth in hospital.  
We will care for you in your home or chosen hospital for labour and birth care.  When labour & birth care occurs in hospital, your midwife will act in a support and advocacy role only and your clinical care will be provided by the facility midwives.  
On call for you 24 hours a day, 7 days a week for labour & birth care from 36 weeks.
Individualised support to labour and birth the way you desire, optimising the birth space to support physiological birth.
Watchful monitoring of you and your baby's wellbeing during labour.
A midwife to remain with you for close surveillance and care in the hours immediately after you birth at home.
Birth Pool and pump for homebirth available to hire.
A second midwife in attendance for your birth at home (this is a legal and safety requirement)
Midwifery skills, equipment (oxygen/suction) and medication for unexpected emergency situations including IV cannulation, IV fluids, neonatal resuscitation.
Suturing skills and equipment.
Full newborn baby examination at birth and scales to weigh baby.
All legal paperwork for registering baby's birth will be provided.
If a home birth is planned and transfer to hospital is required, I will remain with you and become a support person for you in this setting.
Postnatal Care
Midwifery care in your home for 6 weeks after you birth.
Labour and Birth debrief
Education, guidance and support with: breastfeeding, general baby care, sleep and settling, parenting, emotional and family adjustments and normalising the fourth trimester expectations.
Neonatal Screening and referral for Healthy Hearing Screen.
Provision of baby health record.
Monitoring of newborn growth and development and general health and well-being in the first six weeks of life.
Postnatal maternal checks monitoring your recovery from pregnancy and birth for six weeks.
Provision of a Pregnancy, Birth and Postnatal Summary.
Connecting you with community supports and networks.